Welcome, One Call That's All
Hotep Works is a Professional Handyman Service that was created to help Families in the Atlanta Area with all of their home repair needs. We help make people's lives more beautiful.....!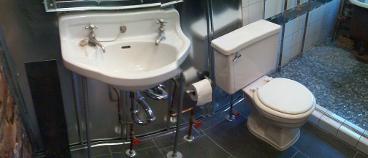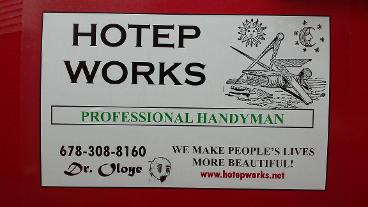 Phone:678-308-8160
Email:hotepworks.com
Heating, Airconditioning, Plumbing, Basic Electrical Repair, Small and Large Appliance Repairs, Roof Leaks, Hardwood and Tile Installation, Screen Doors, Glass and Window Repairs, Locks Replacement, Painting and Full Service Cleaning...........